Browse our member directory below, either by using the search engine or by clicking on the relevant category.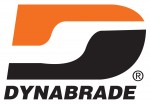 Founded in 1969, Dynabrade has earned a reputation for excellence and a position of leadership in the innovative design and manufacturing of unique portable abrasive power tools and related accessories.


At Nilfisk, we recognize our customers' power of choice, and we are 100% committed to be the preferred choice for industrial vacuum cleaners.

With forty years of experience, Tiger-Vac has successfully established itself in the international market as a manufacturer of high-quality industrial vacuum cleaner systems.